Postdoc in Immunology (f/m/x)
Dresden

Please apply here on "SANOsax.de" with the "Apply Now" link/button at the top right.

The GWT-TUD GmbH at the Technical University Dresden is seeking a
Postdoc in Immunology (f/m/x)
at the Institute for Immunology at the Faculty of Medicine. Our international research group investigates strategies to improve cancer immunotherapy.
Job description:
We focus on innovative approaches to stimulation of innate immunity in tumor tissue in order to enhance anti-tumor immunity. We focus on cytosolic nucleic acid sensor pathways, in particular the cGAS/STING axis, that induce potent IFN and NFkB responses and have been shown to be critical for immune control of cancer under treatment with immune checkpoint inhibitors. We use state-of-the-art mouse models to modulate innate immunity in combination with pharmacological approaches to investigate the effect on immunological tumor control in vivo.
A successful candidate will use
flow cytometry
genetic engineering (CRISPR, recombineering)
cell culture
mouse genetics, conditional gene targeting
mouse in vivo tumor models
transcriptomics
Your profile:
We are looking for a dedicated and enthusiasthic PhD or MD, experienced in life science research, preferably in immunology, with the following skills:
experiences with some the afore-mentioned technology (not mandatory)
experience in writing scientific publications and grants is of value
ability and motivation to work independently and to develop a research field
successful candidates will be working in an international environment and proficiency in written and oral English is required
team working skills
We offer:
a vibrant international research environment
a comprehensive spectrum of key technology available at the institute or in efficient core facilities on campus
collaborative work in a friendly team
flexible working hours
an internal prevention program including courses and fitness in our Carus Vital Health Center
a Position according to the TV-L conditions (E13; 100%)
Women are encouraged to apply. Disabled persons with equal qualification will be preferred.
Contract period:
the position is available as of now. Contract will be for 2 years initially with the option of prolongation.
Applicants should submit a full CV, list of publications and a motivation letter including a description of previous research experience, a summary of the PhD thesis, certificates and recommendation letters or contact details of referees.
Contact:
For any questions please contact Professor Axel Roers, phone +49 351-458 6505 or mail julia.saalbach@tu-dresden.de or Linda Neubert, phone +49 351 40470 226, mail bewerbungen@tudag.de
Brief profile of GWT-TUD GmbH, part of TU Dresden Aktiengesellschaft.
Die Gesellschaft für Wissenstransfer GWT-TUD GmbH ist seit 25 Jahren der wirtschaftliche Partner der Exzellenzuniversität TU Dresden und zählt zu den bedeutendsten Technologietransfergesellschaften in Deutschland.
Die GWT ist größte Tochtergesellschaft der Unternehmensgruppe TU Dresden Aktiengesellschaft (TUDAG).
Wenn Forschergeist und Unternehmertum aufeinander treffen, bereitet die GWT mit ihren Projektservices den Nährboden für Neues. Für Wissenschaftler ist die Innovation das gegenständliche Ergebnis ihrer Kreativität. Zum Erfolg wird die Innovation, wenn sie zur richtigen Zeit den Weg in die Anwendung findet und neue Märkte erschließt. Die Entwicklung herausfordernder Fragestellungen mit hoher Dynamik – Das ist unsere Leidenschaft und die treibende Kraft in unseren weit mehr als 1.000 Forschungs- und Transferprojekten!
Wir bieten mit unseren Services Autonomie und Gestaltungsspielraum für Wissenschaftler. Mit lösungsorientierten Dienstleistungen fokussiert sich die GWT auf die Unterstützung und Beratung von Forschern und Wissenschaftlern und agiert als projektbezogener Transferberater zwischen aktuellen Wissen und dessen Umsetzung in neueste Technologien. Die Dienstleistungen der GWT schließen die Lücke zwischen Wissenschaft und Wirtschaft und bieten Wissenschaftlern Gestaltungsspielraum in ihren Forschungsvorhaben.
Damit aus Ideen auch Produkte werden, braucht es nicht nur Erfindergeist, sondern auch Unternehmergeist. Genau dafür steht die TU Dresden Aktiengesellschaft (TUDAG), als Holding einer auf Wissens- und Technologietransfer ausgerichteten Unternehmensgruppe mit ca. 20 Einzelunternehmen. Mit ihrer Markt- und Anwendungsorientierung hat sich die TUDAG-Gruppe als ideales Bindeglied zwischen der Wirtschaft und der Industrie sowie der Wissenschaft fest etabliert. Mit ihrem großen Spektrum an Geschäftsmodellen und flexiblen Strukturen ist sie hierin der starke privatwirtschaftliche Partner an der Seite der Exzellenzuniversität TU Dresden. Die TUDAG-Gruppe beschäftigt über 600 Mitarbeiter. In der TUDAG selbst sind überwiegend zentrale Aufgaben, wie das Rechnungswesen, die IT sowie das Personalmanagement verankert.
Wenn Sie Verantwortung und spannende Aufgaben suchen, gern in einem modernen, mittelständischen Unternehmen arbeiten und mit uns gemeinsam die Zukunft gestalten wollen, senden Sie uns bitte Ihre aussagekräftige Bewerbung einschließlich Ihres Eintrittsdatums per E-Mail an bewerbungen@tudag.de.
Haben Sie Fragen, dann zögern Sie nicht uns anzurufen: Arite Grau, +49 351 40 470 223.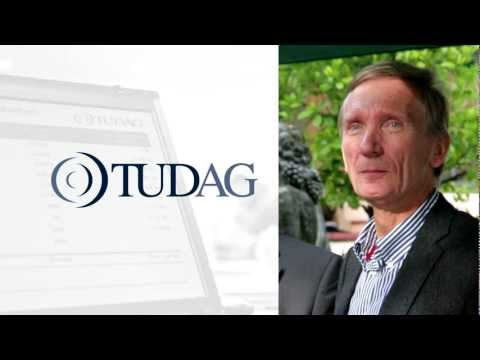 Publication date: 02-04-2021