MRI Application Specialist (m/f/d) in Berlin
Berlin

Please apply here on "SANOsax.de" with the "Apply Now" link/button at the top right.

medneo is an established, innovative German imaging company with services across Germany and Switzerland. medneo's services are tailored to deliver very efficient, high quality imaging services for patients and referrers. We are looking for a MR specialist within the Medical Technology department, who will be responsible for the quality of our protocol database and the qualification of our employees. Through the optimization of our protocols and tools you achieve to make our process of acquiring diagnostic images a unique selling point of medneo. You will represent the Medical Technology competence in relation to our customers and in Coachings and Trainings with our employees. With your effort medneo will continuously offer an exemplary radiology experience for all our customers and patients.
medneo | Radiology as a Service
medneo revolutionises diagnostic imaging – as the operator of diagnostic platforms in the inpatient and outpatient area. Instead of today's system of buying expensive medical equipment, customers buy from us clinical images – as a service. We call this "Radiology as a Service". This means that we, as a company, handle all areas of the diagnostic process that are not one of a physician's core competencies. As a dynamically expanding company – in Germany and internationally – we are continuously on the lookout for employees to implement our unique service and quality promise in a range of different roles for our customers and their patients.
Responsibilities
Further developing company wide standards for our national and international locations
Optimizing the protocols for MRI in relation to the image quality, the examination time (by implementing recent research findings and insights.)
Optimization and Maintenance of our internal protocol database
Evaluation and Selection of new technologies e.g. Scanner, Software and additional components of medical technology
Collaboration with our IT department for the further development of future software solutions for "radiology as a service"
Creation and Implementation of Trainings
Building and retaining relationships with key partners in research and the industry
Requirements
You have a certificate, Associate's or Bachelor's degree in Radiology or similar field.
You have multiple years of experience in handling and optimizing MRI-sequences and applications (Siemens and/or Philips) in a clinical setting.
You have the ability to absorb and convey highly technical information.
You are experienced in training Radiologic Technologists.
You have an exemplary customer-centric approach.
You are passionate and a strong team player who inspires others and likes to challenge the status quo.
You are working in a structured, analytical and autonomous way and are highly goal oriented.
You are able and willing to travel within Germany and partly internationally.
You are capable of working in a dynamic environment.
Bonus Points
Besides English you can also speak German (or are willing to learn it)
You are experienced in working in a highly dynamic environment in a growing company
What medneo offers
A permanent position with a high impact within the company and great possibilities to shape the further growth of the company
A competitive salary
A team which challenges you to find the best possible solution and who enables you to fulfill your potential
Flexible working hours and the possibility to work from home
High-end technology and customer oriented processes
A great central location in the heart of Berlin, including a roof terrace
How to apply
We are looking forward to your application via the "Jetzt bewerben" Button below and are happy to receive a short motivational letter, your CV, references infos to your possible start date and your salary expectations.
Your contact
Juliane Schmidt
Talent Acquisition Manager
medneo GmbH | Hausvogteiplatz 12, 10117 Berlin
phone +49 (30) 814501-651
Brief profile of medneo GmbH
medneo hat die bildgebende Diagnostik neu definiert. Unsere Kunden sind Ärzte, Krankenhäuser und medizinische Versorgungszenten, die für ihre Befunde hochwertigste MRT-, CT- oder Röntgenaufnahmen benötigen. Dazu müssen sie keine Geräte besitzen, sondern können in einem "Pay-Per-Use-Modell" auf moderne Infrastruktur und Dienstleistungen von medneo zugreifen. Wir liefern klinische Bilder statt Geräte und nennen es "Radiology as a Service". Ein revolutionärer Gedanke, der bis heute der Schlüssel für das dynamische Wachstum von medneo in Sachsen und international ist.
Für unser starkes Wachstum suchen wir Informatiker für die IT Produktentwicklung und IT-Administration, Betriebswirtschaftler für die Beratung, Medzinisch-technische Radiologie Assistenzen (MTRA) für die Durchführung der Untersuchungen, Support Mitarbeiter und Mitarbeiter für den Empfang.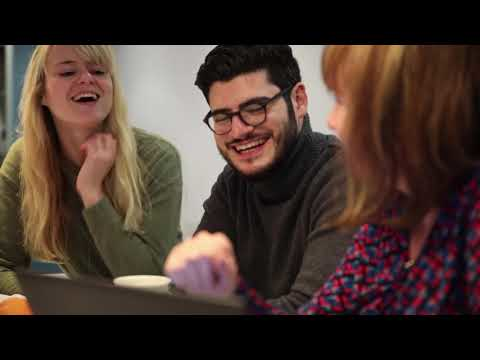 Publication date: 22-08-2019