Mitarbeiter in der Patientenvorbereitung (m/w/d) Team Berlin
Berlin

Please apply here on "SANOsax.de" with the "Apply Now" link/button at the top right.

Du bist auf der Suche nach einer ansprechenden Tätigkeit innerhalb der Zukunftsbranche Gesundheitswesen? Du möchtest als Teil eines motivierten und kollegialen Teams Verantwortung übernehmen? Du magst den Umgang mit Menschen und in der Betreuung von Patienten findest du dich wieder? Dann bist du in unseren Diagnostikzentren in Berlin-Mitte, Schöneberg und Charlottenburg richtig. Wir bei medneo sind dabei, die radiologische Diagnostik zu revolutionieren und setzen neben top-modernen Geräten und ansprechender Infrastruktur vor allem auf unsere Mannschaft. Werde ein Teil davon!
Deine Aufgaben
Du bist erster Ansprechpartner für unsere Patienten und begleitest sie durch den gesamten Untersuchungsablauf
Du nimmst die Patientendaten auf und führst eigenständig die Patientenvorgespräche
Du kümmerst dich verantwortlich um die Untersuchungsvorbereitung
Du sorgst für eine angenehme Atmosphäre, indem du die Ängste unserer Patienten ernst nimmst und sie in ihren Bedürfnissen abholst. Dadurch werden alle Bedenken klein.
Mit unseren Kunden gehst du ebenso wertschätzend wie professionell um.
Wir bieten dir
eine strukturierte Einarbeitung sowie die Möglichkeit (wenn du möchtest), mehrere Standorte kennenzulernen
ein starkes Team und eine offen-angenehme Arbeitsatmosphäre
flexible und gut planbare Arbeitszeiten
den Umgang mit High-End-Technologie
eine steile Lernkurve: medneo will deine Potentiale entdecken und unterstützt dich aktiv in deiner Weiterentwicklung, egal ob fachlich oder in der Übernahme neuer bzw. größerer Aufgabenbereiche
Du bietest uns
idealerweise Erfahrung im Umgang mit Patienten z.B. als MFA, KPH o.ä.; Quereinsteiger sind ausdrücklich willkommen
Erfahrungen im Legen von Verweilkanülen bzw. die Bereitschaft, die zu erlernen
überdurchschnittliches Verantwortungs- und Qualitätsbewusstsein
hohe Motivation und Spaß daran, Neues zu lernen
Teamfähigkeit, Organisationstalent und eine eigenständige Arbeitsweise
Dein Ansprechpartner bei Rückfragen:
Ulrich Sprenger
Talent Acquisition & Process Manager
mobile: +49 170 / 340 33 39
Brief profile of medneo GmbH
medneo hat die bildgebende Diagnostik neu definiert. Unsere Kunden sind Ärzte, Krankenhäuser und medizinische Versorgungszenten, die für ihre Befunde hochwertigste MRT-, CT- oder Röntgenaufnahmen benötigen. Dazu müssen sie keine Geräte besitzen, sondern können in einem "Pay-Per-Use-Modell" auf moderne Infrastruktur und Dienstleistungen von medneo zugreifen. Wir liefern klinische Bilder statt Geräte und nennen es "Radiology as a Service". Ein revolutionärer Gedanke, der bis heute der Schlüssel für das dynamische Wachstum von medneo in Sachsen und international ist.
Für unser starkes Wachstum suchen wir Informatiker für die IT Produktentwicklung und IT-Administration, Betriebswirtschaftler für die Beratung, Medzinisch-technische Radiologie Assistenzen (MTRA) für die Durchführung der Untersuchungen, Support Mitarbeiter und Mitarbeiter für den Empfang.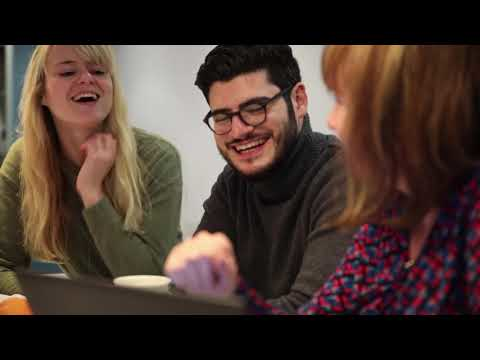 Publication date: 21-08-2019