Pflegefachkraft (m/w/d) im Ambulanten Pflegedienst Bennewitz
Bennewitz

Please apply here on "SANOsax.de" with the "Apply Now" link/button at the top right.

Zur Unterstützung unseres Teams im DRK Ambulanten Pflegedienst Bennewitz suchen wir zum sofortigen Einstieg jeweils eine Pflegefachkraft (m/w/d).
Das sind Ihre Aufgaben:
 Ambulante Grund- und Behandlungspflege
 Betreuung im Sinne einer ganzheitlichen Hilfe und Unterstützung
 Aktivierung / Förderung bei der Alltagsbewältigung
Das ist Ihr Profil:
Abgeschlossene Ausbildung zur/zum exam. Gesundheits- und Krankenpfleger/in oder Krankenschwestern/-pfleger oder Altenpfleger/in
Berufserfahrung in der Pflege
Identifikation mit den Grundsätzen des Deutschen Roten Kreuzes 
Flexibilität, Freude an der Umsetzung des Berufes, Kommunikationsfähigkeit, Leistungsbereitschaft und Teamfähigkeit
Bereitschaft zu fortlaufender Qualifizierung und zu bedarfsgerechter Fortbildung
Physische und psychische Belastbarkeit
Führerschein Klasse B
Das bieten wir Ihnen:
attraktive Vergütung nach Tarif Wohlfahrts- und Gesundheitsdienste e.V.
Sicherheit durch einen unbefristeten Arbeitsvertrag
Arbeitgeberfinanzierte Fort-und Weiterbildungsangebote
Betriebliche Altersvorsorge und Zuschüsse zur VWL
Arbeitgeberfinanzierte Krankenzusatzversicherung mit komfortablen Privatpatientenleistungen im Rahmen der PlusCard und attraktive Gesundheitspräventionsangebote
Kompetente Einarbeitung durch unser Team
Arbeiten auf Augenhöhe mit Respekt und Wertschätzung
Individuelle Entwicklungs- und Entfaltungsmöglichkeiten
Wir freuen uns auf Ihre aussagekräftige Bewerbung.
Bitte senden Sie uns Ihre vollständigen Bewerbungsunterlagen bevorzugt mittels unseres Online-Formulars oder E-Mail unter Angabe der o.g. Stellenbezeichnung.
Sollten Sie keine Möglichkeit für eine digitale Bewerbung haben, bewerben Sie sich nicht mit Original-Unterlagen, sondern nur mit zur Vernichtung bestimmten Kopien. Falls Sie eine Rücksendung der Unterlagen wünschen, legen Sie bitte unbedingt einen ausreichend frankierten Rückumschlag bei. Anderenfalls werden die Unterlagen 3 Monate nach Bewerbungseingang vernichtet.
Brief profile of DRK - Pflegedienst Bennewitz, part of Kreisverband DRK Muldental e.V..
Der Umfang unserer sozialen Dienstleistungs-Angebote in der Region Muldental erweitert und entwickelt sich stetig. Um dieses Wachstum im Sinne unserer hohen Qualitätsmaßstäbe und unserer Verantwortung gegenüber den Menschen, mit denen wir arbeiten, gewährleiten zu können, suchen wir stets qualifizierte und motivierte Fachkräfte. Dazu zählen va. Pflegefachkräfte (m/w/d), exam. Gesundheits- und Krankenpfleger (m/w/d), Krankenschwestern/-pfleger (m/w/d) oder Altenpfleger (m/w/d), staatlich anerkannte Erzieher (m/w/d), Heilpädagogen (m/w/d), Sozialpädagogen (m/w/d), Notfall- und Rettungssanitäter (m/w/d). Unsere Fachbereichsleiter freuen sich daher auf jede aussagekräftige, schriftliche Bewerbung, die in jedem Fall gründlich geprüft wird und bei entsprechender Qualifikation in einem persönlichen Kennenlern-Gespräch mündet.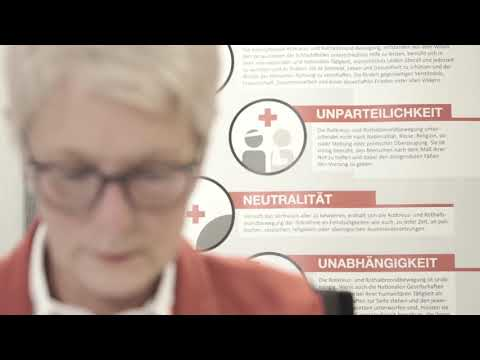 Publication date: 08-09-2021